In 1955-56, the ruins of 35 Red Lion Square were transformed by Lander, Bells and Crompton into Churchill House, with Sir Winston Churchill laying the foundation stone on 24th April 1956. Commissioned by Cassells Publishers the building was enhanced by a bronze statue of a reclining nude Pocahontas by the sculptor David McFall, cast by the Gaskin Foundry. "La Belle Sauvage" remained on her purpose built plinth at the front of No. 35 until the 1980s when she was removed and later sold to a private buyer.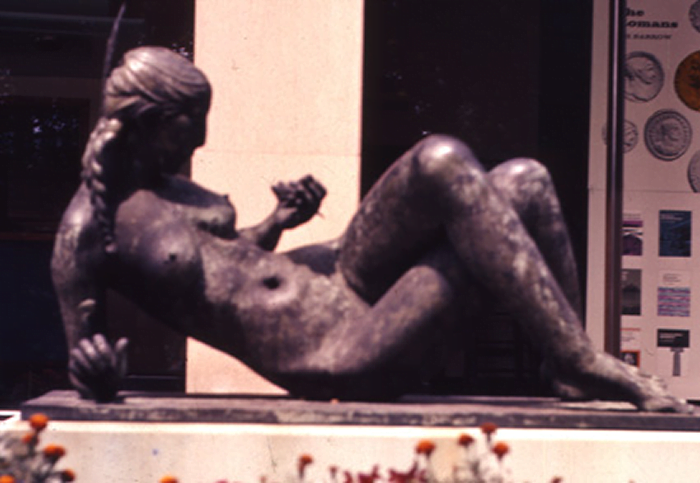 In 2006, Churchill House was acquired by The Royal College of Anaesthetists, which also purchased No. 34 Red Lion Square in 2009. No. 34 was the former architectural offices of Richard Seifert and Partners who are reputed to be responsible for more London buildings than Sir Christopher Wren, including the once tallest building in London, Centre Point.
In the 1960s, a further resolution to the bombing on the west side came with a major traffic artery flowing in from Theobalds Road and continuing southwards. The look and feel of the Square was now completely altered and as Barker wrote in his Three Hundred Years of Red Lion Square: 1684 – 1984, "The square ceased to be four-sided and secluded but became instead three-sided and quite open", which is as it remains to this day.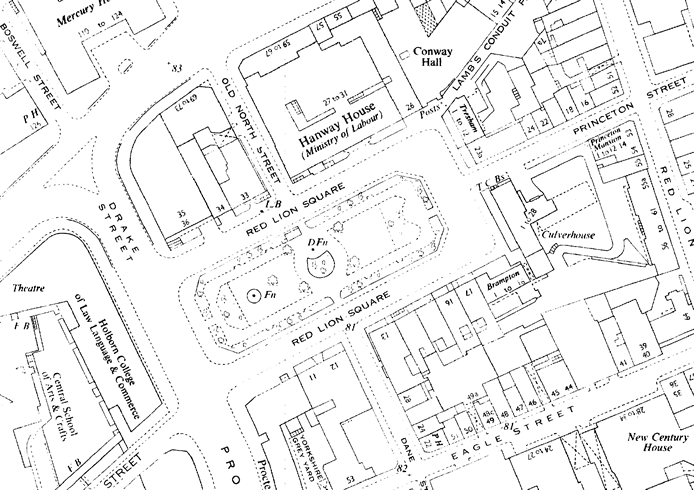 No. 33 Red Lion Square, Kingsgate Mansions, which survived the blitz, had many residents in its subdivided flats. During the 1970s and 1980s Flat 6 was the home of Professor Theodore Cardwell Barker, Emeritus Professor of Economic History at the University of London, one of the founders of the Oral History Society, and his wife the soprano opera singer Judith Pierce.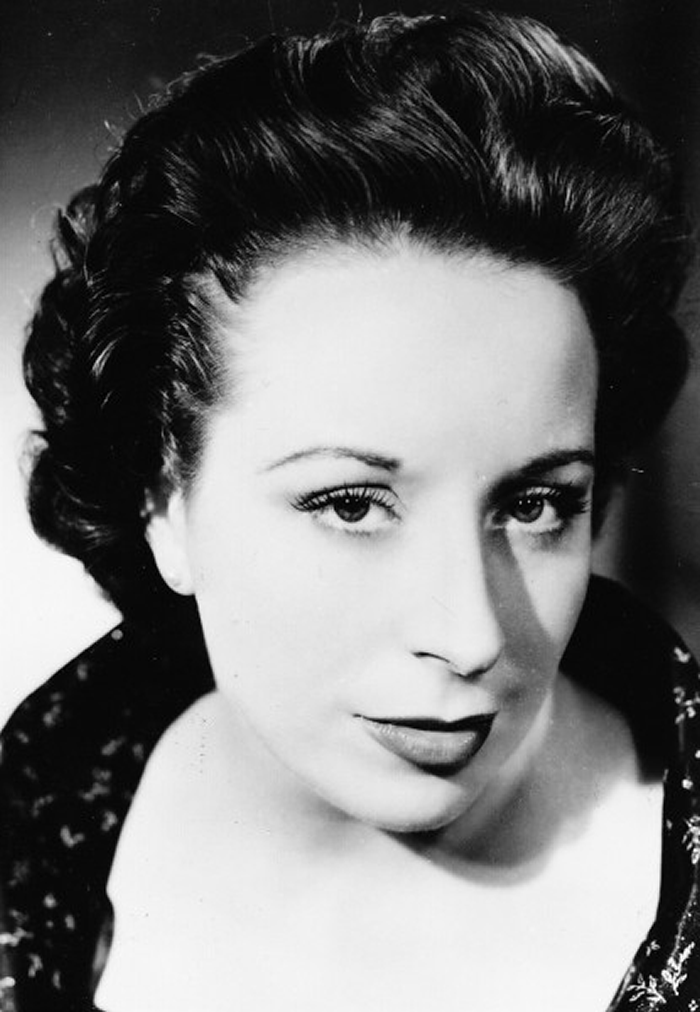 In 1974, an individual tragedy struck. Kevin Gately, a second year student of mathematics at the University of Warwick died as a result of head injuries received in the conflict between a National Front march and protestors against it, of which Gately was one. He was the first person to die in a public demonstration in the UK for at least 55 years.
In 1980, an appeal was started by Sir A.J. Ayer, Lord Fenner Brockway (Chairman of the Appeal Committee), Peter Cadogan (Secretary), Lord Ritchie-Calder, Frank Dobson, John Gilmour, Dora Russell, Lord Willis  and Baroness Wootton to commission sculptor Marcelle Quinton to make a bust of Bertrand Russell (1872 – 1970) for the gardens of Red Lion Square. The Appeal Committee stated at the time:
"Bertrand Russell, one of the most important philosophers of this century, awarded academic honors in many countries and the Nobel Prize for Literature, revered by multitudes all over the world for his untiring efforts for peace and human understanding, has not so far received the recognition that is his due."
Camden Council granted permission and Robert Davis (President) with Peter Cranford (Chairman) of the Bertrand Russell Society in the US, plus members of Russell's family gave encouragement to this venture.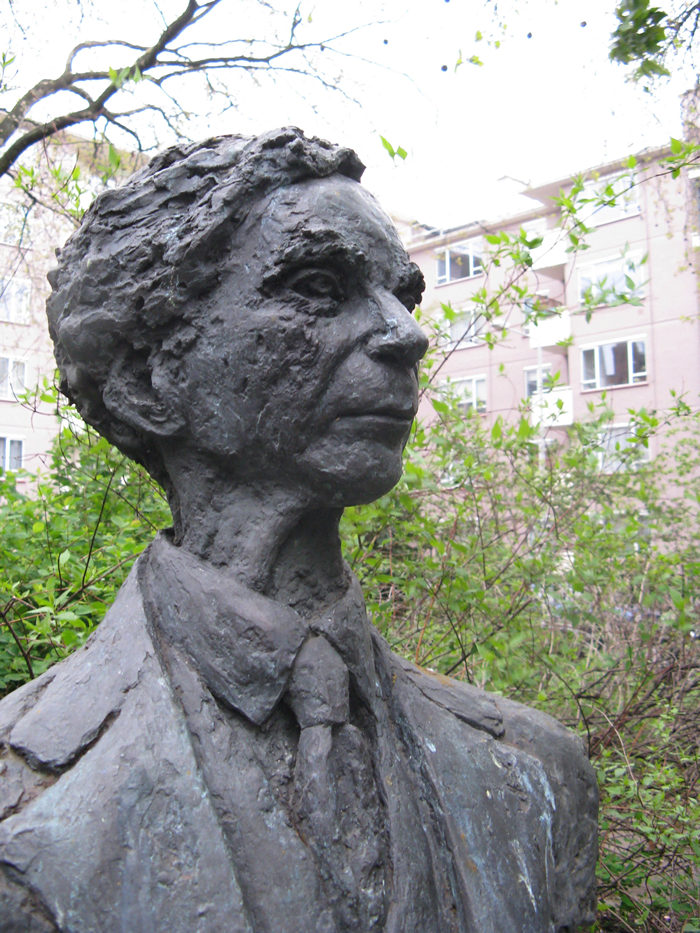 Lady Marcelle Quinton, according to St Hilda's College Oxford, where she graduated in 1952, is described as "a distinguished British artist whose work has been exhibited in Europe and America. Her sculptures are mainly in bronze and include the bust of Bertrand Russell which is on his monument in Red Lion Square, London. Other works for which she is known include the busts of Cardinal Newman in the Brompton Oratory, Harold MacMillan in the Houses of Parliament, and Lord Carrington at the Victoria and Albert Museum. Marcelle is also known for her sculptures of mythical animals and paintings."
On 25th July 1985, the statue, by Ian Walters, of Fenner Brockway, was unveiled by Michael Foot, MP at the west end of the gardens of Red Lion Square. Lord Brockway (1888 – 1988) was present at the unveiling. The statue was conceived and erected by the Greater London Council in honour of Brockway's "untiring efforts for peace and racial equality".
On the night of 15th-16th October, "The Great Storm of 1987" felled a bough, presumably from one of the great London Plane Trees, onto the statue which damaged the bronze-work sufficiently – an arm was broken off – to necessitate restoration.
Stan Newens of Liberation, formerly the Movement for Colonial Freedom, launched an appeal fund for restoration at Brockway's 99th birthday celebration at the newly named Brockway Room in Conway Hall. The plaque to commemorate the repair work and re-erecting records "Reinstatement by  Irene Chamberlain and others in memory of W.J. Chamberlain and all opponents of war, and also of Joan Hymans". [W. J. Chamberlain was a member of the No-Conscription Fellowship and, with Fenner Brockway, was a leading conscientious objector to WWI. In January 1972, at the time of Bloody Sunday, Joan Hymans is reported as being in Belfast as Fenner Brockway's secretary, sharing a platform with him, Bernadette Devlin and Rory McShane.]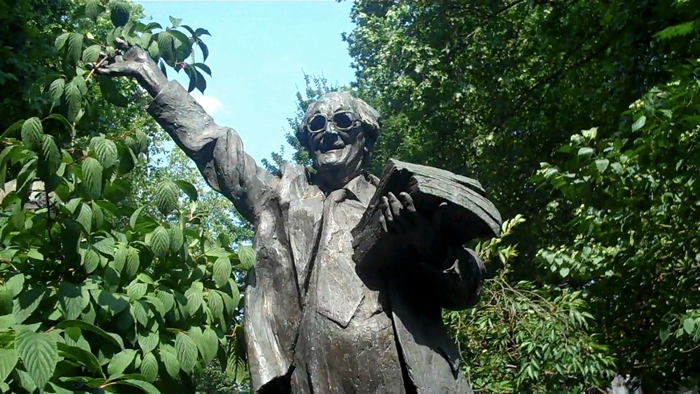 The British Humanist Association provides the following summary of this humanitarian's main achievements:
"Fenner Brockway was a humanist socialist politician who devoted his life to two causes, world peace and racial equality. He was imprisoned for his opposition to the 1914-18 war, and helped to found the Campaign for Nuclear Disarmament and the World Disarmament Campaign. He played a leading role in bringing about the change from the old imperialist British Empire to the present situation where independent nations belong to the Commonwealth. He knew most of the leaders of the colonies seeking independence from Britain, including Gandhi and Nehru, the Indian leaders, and in his old age was a popular and inspiring figure amongst Indian communities in Britain."
The sculptor, Ian Walters (1930 – 2006), according to the Guardian's obituary, "was a deeply committed socialist whose work was motivated by his belief in peace, justice and human rights. He thought it important that his works should be displayed in an appropriate public space so that people could draw inspiration for those causes."
Following the bombing of Pam Am Flight 103 over Lockerbie on 21st December 1988, a tree was planted in the gardens of Red Lion Square in memory of Alistair David Berkley, a law lecture at the Polytechnic of Central London who perished alongside 269 others that day.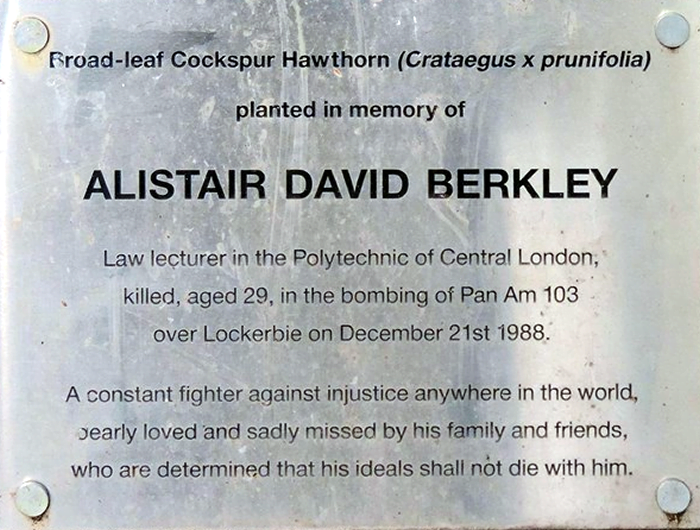 On the site of Hanway House and No. 26 Red Lion Square, New Mercury House, designed by the Renton Howard Wood Levin Partnership for Cable and Wireless in 1988 was opened in 1990 as the new 26 Red Lion Square. At a massive 150,000 square feet, it is the single largest building on Red Lion Square.
Following the sculptural and construction developments of the 1980s, the gardens got their own enhancement by having new railings installed in 1990 by Alpha Rail and re-landscaping conducted by Charles Funke Associates in 1991.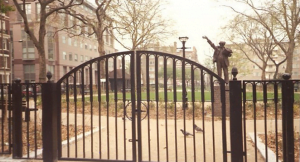 In 2009, Naomi Lewis, the poet, essayist, literary critic, anthologist and reteller of stories for children, elected Fellow of the Royal Society of Literature and and defender of animal rights died. From 1935 until 2007, she lived in Red Lion Square and possibly earns the acclaim of being its longest ever resident – some seventy-three years.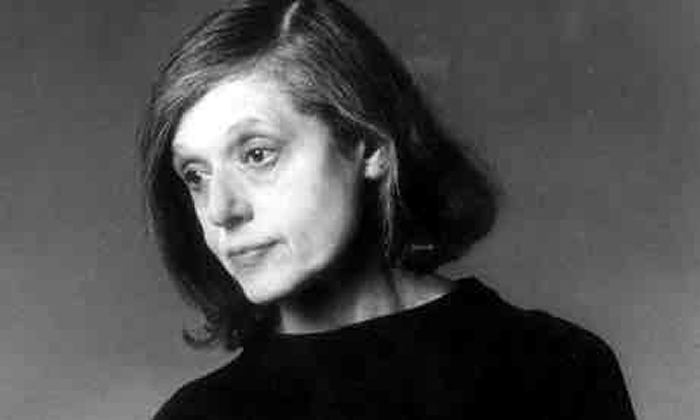 From at least 1952 there had been a workman's storage hut, with a red tiled roof in the conservation area that is Red Lion Square. In the year 2000, Camden Council granted a lease for this 'hut' to be used as a café, the decision proving a very popular one with residents, local businesses and tourists all taking time to order a coffee and food to sit and enjoy the shade of the plane trees and this vibrant green space in the heart of the metropolis, at Red Lion Square.